WHAT ARE THE PRODUCTION MATERIALS OF TERMINAL BLOCKS?
Views: 1567 Author: Site Editor Publish Time: 2021-04-04 Origin: Site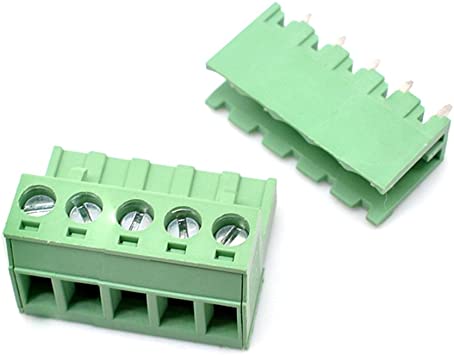 WHAT ARE THE PRODUCTION MATERIALS OF TERMINAL BLOCKS?
Terminals are common connector products in industrial production, which can transmit stable signals and currents to the required equipment during use. In order to apply different product requirements, the terminal block must be selected according to the specific application of different materials. Below we look at the common production materials of terminal blocks.
The common production materials of terminal blocks
1. Thermosetting plastic EP
Thermosetting plastic EP has good geometric stability, low water absorption, and very high flame retardancy. When the temperature increases, the stability is superior to that of thermoplastics, but the toughness is poor.
2.Glass fiber reinforced nylon PA-F
Glass fiber reinforced nylon has strong rigidity and hardness, and its use temperature is higher than that of non-reinforced nylon. Therefore, it is also suitable for the field of overvoltage protection. Reinforced nylon absorbs less water than non-reinforced nylon.
Apart from the above differences, the other properties of the two materials are the same. According to UL94, the flame retardant grade of fiber-reinforced nylon is HB to V0, where V0 type materials are dyed black in most cases;
3. Thermoplastic polycarbonate PC
Thermoplastic polycarbonate PC has high hardness, good impact toughness, transparency, dimensional stability, good insulation properties, and good thermal stability. Transparent polycarbonate is particularly suitable as a cover or identification material.
Polycarbonate is stable against erosion by mineral acids, saturated fatty carbohydrates, gasoline, lipids and oils. Polycarbonate is less resistant to solvents, acetone and ammonia. Stress cracks may form when in contact with certain chemicals;
4. Thermoplastic polyester PBT
PBT has good geometric stability. The glass fiber reinforced material has high strength and heat resistance. It also has reliable flame retardancy and excellent electrical properties.
5. Thermoplastic nylon 6.6
There are high requirements for the quality of the insulated housing of the combined terminal. Most of them are made of thermoplastic nylon 6.6. This plastic can be economically processed by injection molding. It is harmless to the environment and conducive to recycling .
Terminal blocks, connectors, and busbars are made of electrolytic copper (H65) as the basic material. Copper has excellent electrical conductivity as compared to silver.
Because the wires connected to the terminals are all copper materials, the same material and the same expansion coefficient will not cause the problem of loose connections.
Common faults of terminal blocks
Common problems with terminal blocks include poor contact, poor insulation, and poor fixing. Poor appearance due to plating peeling, corrosion, bumps, flashing of plastic shells, cracks, rough processing of contacts, deformation, etc., due to poor positioning and locking fits, poor processing quality consistency, excessive total separation force Causes of poor interchange are also common and frequently-occurring. These kinds of faults can generally be found and eliminated in time during inspection and use.
How should we solve the failure of the terminal? Follow us in the next article to tell you the answer. If you have any questions about terminal connector, cable connector, electrical wire, please contact us in time.