HOW TO DISTINGUISH THE QUALITY OF COLD PRESSED TERMINALS?
Views: 1561 Author: Site Editor Publish Time: 2020-06-25 Origin: Site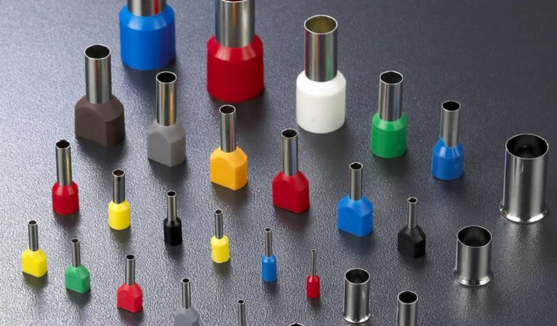 This paper mainly introduces how to distinguish the quality of cold terminals and the operation mode of cold terminals.
Cold pressure terminal is also called insulation terminal. It is an accessory product applied to realize electrical connection. It is divided into connector category in industry. With the higher degree of industrial automation and the more strict and precise requirements of industrial control, the usage amount of terminal is increasing. With the development of electronic industry, more and more terminals are used, and there are more and more types.
How to distinguish the quality of cold pressed terminals? Let's get to know more about it below.
1. This product standard refers to the technical standards of JB / t2436.1-92 and CB / 289-88 in China, and some of them refer to JIS of Japan and industrial specifications of France and Germany.
2. The terminal shall be made of high quality copper with guaranteed conductivity. The surface shall be gold or tin plated to avoid air oxidation and erosion.
3. Some ring and fork terminals are divided into different total width (W, S, M) in the same specification and model, so as to consider different total width regulations of customers.
4. In the same specification and model, all pin, tube and block terminals are divided into different lengths to consider the provisions of electrical equipment with different lengths.
5. All connecting members are equipped with connectors with
complete insulation layer to consider the insulation layer and safety regulations specified for some installation parts. The insulating pipe of the wiring terminal is of the type of pipe, which is convenient for putting into the wiring.
6. Strictly implement the specifications, and adopt thin and thick copper coins for safety consideration. The thickness of the terminal will greatly affect the current load, temperature and compressive strength of the withstand voltage test. If the copper wire is not thin and thick enough, it will cause over temperature or looseness, which will lead to fire accidents.
7. Using excellent welding process. Using high-quality welding materials. Silver welding is carried out at the end connector of the bare terminal to produce high-quality welding terminal. It can ensure that it is not easy to crack after being stressed. Even if it is applied in extreme natural environment, it can still have strong and firm tensile force and undergo ultra-low temperature tempering treatment to improve the tensile strength and physical performance parameters.
The operation mode of the cold pressing terminal includes the following five steps.
(1) Strip the insulation off the wire.
(2) Clean the contact surface.
(3) Insert the core into the cold pressing terminal sleeve.
(4) For cold crimping of cold terminals, the wire terminals shall be crimped to the wires, and special crimping pliers shall be used for crimping. The inspection methods in this section are all visual inspection.
(5) Installation of wire markers (wire numbers).
At present, cold terminals are widely used. Electronic connector and air connector belong to cold pressure terminal.
Cixi Kefa Electronic Co., Ltd. specializes in the production of all kinds of terminals, terminal blocks, PCB terminals, electronic connectors and precision molds.