COMMON FAULTS AND DETECTION OF AUTOMOTIVE WIRING HARNESS TERMINALS
Views: 7651 Author: Site Editor Publish Time: 2021-06-10 Origin: Site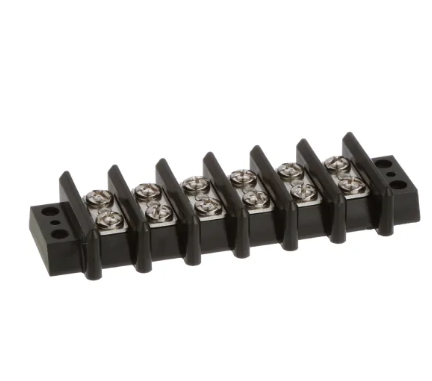 COMMON FAULTS AND DETECTION OF AUTOMOTIVE WIRING HARNESS TERMINALS
A terminal is an accessory product used to make electrical connections. With the increasing degree of industrial automation and the increasingly strict and precise industrial control requirements, the demand for terminal blocks has gradually increased. The rapid advancement of the electronics industry has made the use of terminal blocks wider and more diverse, and the application of wiring harnesses in the new energy automotive industry is particularly important.
Common faults of terminal blocks
1. Poor contact
The metal conductor inside the terminal is the core part of the terminal. It transmits the voltage, current, or signal from the external wire or cable to the corresponding contact piece of the corresponding connector. Therefore, the contact must have an excellent structure, stable and reliable contact holding force, and good electrical conductivity.
2. Poor insulation
The role of the insulator is to keep the contacts in the correct position and to insulate the contacts from each other. Therefore, the insulation must have excellent electrical properties, mechanical properties and process molding performance. This imposes more stringent requirements on insulation materials, injection mold accuracy and molding processes.
3. Bad fixes
Insulators not only play an insulating role, but also usually provide precise centering and protection for protruding contacts, and also have the function of installation and positioning. Poor fixation, light affects the reliability of the contact and causes instant power failure, the most serious is the product disintegration.
How to detect short-circuit faults in terminal blocks
1.Check the electrical continuity
First remove the control terminals on both sides of the control computer ECU and sensor, and then measure the resistance between the corresponding terminals. If the resistance is not greater than 1 ohm, the wire is normal for the next inspection.
2.Resistance check of short circuit
First remove the wiring terminal on both sides of the control computer ECU and sensor, and then measure the resistance between the terminal strips on each side of the connector and the body. During the measurement, one end of the meter rod is connected to the car body by iron, and the other end is to be measured on the wire connector on both sides. If the resistance value is greater than 1 ohm, there is no short circuit between the wire and the car body.
3.Inspection of terminal appearance and contact pressure
Remove each terminal one by one, check for rust and dirt on the connector terminals, and clean up the rust and dirt. Then check whether the terminal piece is loose or damaged, and whether the terminal is firmly fixed. When the terminal is gently pulled, there should be no looseness of the terminal.
Terminals are the foundation. Without reliable terminals, there is no reliable system engineering. Prevention and analysis is a necessary process for every enterprise. Through the reliability screening of terminal blocks, various failure modes and failure mechanisms are found to provide a scientific basis for improving the design, process, inspection and use.