DIFFERENCE BETWEEN MALE AND FEMALE TERMINALS OF CONNECTOR
Views:987 Author:Site Editor Publish Time: 2020-06-05 Origin:Site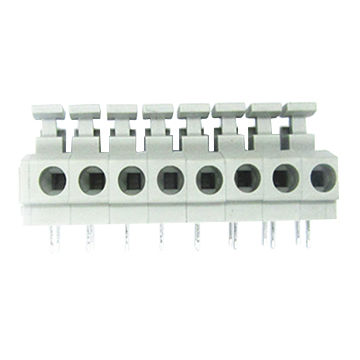 DIFFERENCE BETWEEN MALE AND FEMALE TERMINALS OF CONNECTOR
Connector, also known as connector, plug and socket in China, generally refers to electrical connectors. That is, a device that connects two active devices and transmits current or signals. In the electronics and mechanical industries, whether it is designed for trade or manufacturing convenience, connectors or some fasteners are usually designed with male and female terminals. Generally speaking, the role of the female terminal is to receive the male terminal. The male terminal is with a section that has one or more protrusions, or it can be inserted into other parts, which in turn, the female terminal receives, or has a notch.
Method for Distinguishing Male Terminal and Female Terminal
Connectors are everywhere in our lives. For example, our commonly used data cables and computer cables are also one of the connectors. Connectors are usually designed as male and female terminals. The difference between the female terminal and the male terminal is that their shapes are different, and their role is to transmit current or signals. The most obvious difference between the female terminal and the male terminal is that they are called differently, but their materials and the color of the surface of the terminals are almost the same, and they are used together. The specific operation is to insert the male terminal into the female terminal to form a closed loop to achieve the purpose of transmitting current and electrical signals. For example, the relationship between the male and female terminals is like the relationship between a key and a lock, and they are used in combination to play their role. Of course, there will be a plastic shell of corresponding size on the outside, and the connector is formed by inserting the terminal into the plastic shell. There are male and female points for the mating connectors, so how to distinguish them? Tips are as followed.
1. One side of the plug which is bulged is the male connector, and the other side of the jack which is dented is the female connector.
2. Distinguish from the appearance and shape. The pointed part of the head is generally a male terminal, and the head with a round hole is generally a female terminal.
3. It can be distinguished by size. Generally, the head with a large head is a female head, and the head with a small head is a male head.
The Advantages of Male and Female Terminals of Connector
1.Improve the Production Process
Connectors simplify the assembly process of electronic products. It also simplifies mass production.
2.Easy to Repair
If an electronic component fails, the failed component can be quickly replaced when a connector is installed.
3.Easy to Upgrade
As technology advances, components can be updated when connectors are installed, replacing old ones with new, more complete ones.
4. Improve design flexibility
The use of connectors gives engineers greater flexibility when designing and integrating new products, and when composing systems with components.
Connectors are widely used in our daily life, but rare people know about the male and female terminal. After reading this passage, I believe you have learned about the male terminal and female terminal and how to distinguish them. If you are interested, please click http://www.cnkefa.com/