DIFFERENCES BETWEEN THE CONNECTOR AND THE TERMINAL
Views: 2457 Author: Site Editor Publish Time: 2021-04-09 Origin: Site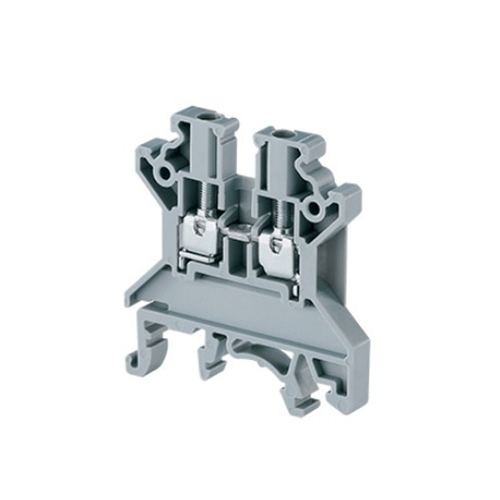 DIFFERENCES BETWEEN THE CONNECTOR AND THE TERMINAL
For some practitioners who have just enter the connector industry, they may not be able to distinguish the "connector" and "terminal" in the early stage, today we will discuss the differences between them.
Connectors are a large category. They are called connecting and plug-in element in China, plugs and sockets are a type of components often used by electrical engineering technicians. Most of them refer to electrical connectors, which connect two electronic products with components for conveying current or signal. A connector is a positioning connector for connecting electronic circuits. It is composed of two parts, plug-ins and connectors, they can be completely separated under normal conditions, so the connecting and plug-in element can also be called a connector.
A terminal is an accessory product used to achieve electrical connection. It is used to facilitate the connection of electrical wires. It is actually a piece of metal sheet enclosed in an insulating plastic with holes at both ends, which can be used to insert wires. Terminals can be divided into plug-in terminal blocks, European terminal blocks. The terminal is just one type of product in the "connector" category.
In the electrical field: connectors and the connecting and plug-in elements are the same type of product. It is popularly understood that they are the kind of electronic components that can be quickly connected by inserting or twisting one end of the male connector and the other end of the female connector without tools. Terminals are commonly understood as electronic products that require the use of certain tools, such as screwdrivers and cold pliers, to connect the two connection points together, and are generally used for power input and output.
r
A terminal is a part of a connector. A connector is a general term. In fact, a connector that we commonly see usually includes two parts: a housing and a terminal. The housing is generally plastic, which plays a protective role. The terminal is generally metal, which plays the role of conduction at both ends of the product.
Electrical connector is a subdivided field of electronic components. It is mainly used for the connection between circuits. In the current electronics industry production, the connection of the cable of the connector can be said to be ubiquitous, so the range of use of the connector is very wide, and it can be indirectly applied in various industries.
There are many types of connectors, such as rectangular connectors, circular connectors, step connectors, and so on. A terminal is a type of connector, which generally belongs to a rectangular connector. The range of use of a terminal is also relatively single. It is generally used in the field of electronics, for internal and external wiring of PCB circuit boards, printed boards and power distribution cabinets. .
The use of terminals is increasing, and the types are increasing. In addition to PCB board terminals, the most widely used are hardware terminals, nut terminals, spring terminals, etc. In the power industry, there are special terminal blocks, terminal boxes, all of which are terminals.
In general, "connectors" and " terminals" are different application manifestations that belong to the same concept. They are based on different application industries, application products, and application locations.