DO YOU KNOW THE APPLICATION OF TERMINAL MATERIALS
Views: 1227 Author: Site Editor Publish Time: 2020-10-04 Origin: Site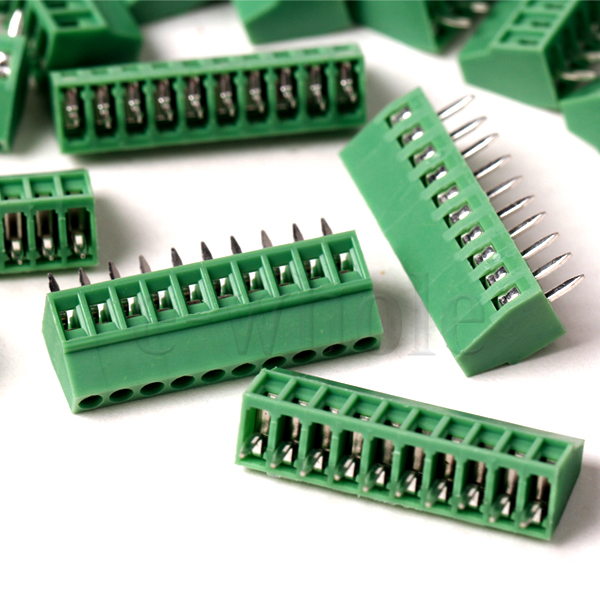 DO YOU KNOW THE APPLICATION OF TERMINAL MATERIALS
As industrial automation is getting higher and higher, industrial control requirements are becoming stricter and more precise, and the amount of connection terminals is gradually increasing. As well as the development in the electronics industry, there are more and more applications and specifications of terminal blocks. Below we mainly look at the application of terminal materials.
What is a terminal
Terminal connector, as a kind of accessory product for realizing electrical connection, belongs to the category of connector, but from development to application, terminal block has been regarded as a relatively important part in the entire terminal block industry. Terminals play a very important role in the electrical connection, so the materials used for the terminals must be above national standards in terms of flame retardancy, insulation, impact resistance and other technical indicators.
At present, the most widely used terminals such as PCB terminals, UK terminals, some plug-in terminals, and rail-mounted terminals, the most notable is the initial rise in the application of spring terminals.
Material of terminal block
At present, the terminal materials on the market are mainly polycarbonate, urea resin (electric jade powder) and ABS engineering plastics.
A. Polycarbonate, commonly known as bulletproof rubber. It is a thermoplastic engineering plastic with excellent comprehensive properties. It has the advantages of high strength, high toughness, high heat resistance, high flame retardancy, high electrical insulation properties, UV resistance, and stable color. It is widely used in automobiles, electronics, Construction, office equipment, packaging, sports equipment, healthcare equipment, household goods and other fields. Most of the are used to make panels, frames and shells, and a few brands are made of PC materials even for the back seat.
B. ABS is acrylonitrile-butadiene-styrene terpolymer, which is a general-purpose engineering plastic, which has a variety of varieties and a wide range of uses, also known as "universal plastic". It is also the main material for domestic production of switch sockets before the 1990s, and is currently mainly used in the production of bottom boxes. Although ABS has a certain surface hardness, the impact resistance and flame retardancy are poor, and it is easy to be oxidized and discolored. The surface will be yellowed soon after use. However, many low-end, ultra-low-end switch socket products still use ABS to make panels, frames and fixing frames.
C. Urea resin, also known as urea-formaldehyde resin, UF, its compression molding powder is commonly known as electric jade powder. It is the main material for domestic production of switch sockets before the 1990s. Compared with high-grade PC materials, the insulation materials used for electrical products have lower impact resistance, abrasion resistance, insulation properties, and high temperature resistance. They are also prone to discoloration, and the surface is rough when touched. It is one of the most widely used materials for medium and low-grade brands. It is mostly used for making switches and socket panels.
With the continuous development of the application field of the terminal, the material requirements and application direction of the terminal will also change with the development. The terminal industry is a gradual growth industry in the future development.