DO YOU KNOW THE CABLE CONNECTOR FOR ELECTRO-HYDRAULIC CONTROL SYSTEM?
Views:1249 Author:Site Editor Publish Time: 2021-01-08 Origin:Site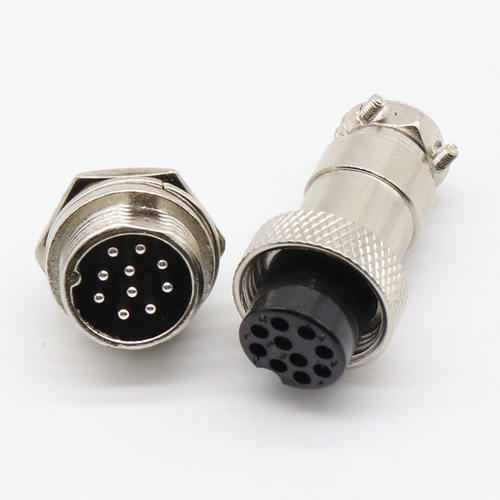 DO YOU KNOW THE CABLE CONNECTOR FOR ELECTRO-HYDRAULIC CONTROL SYSTEM?
A connector is a component often contacted by electrical engineering technicians. Its function is to build a communication bridge between the blocked or isolated circuits in the circuit, so that the current flows and the circuit achieves the intended function. The form and structure of connectors are ever-changing. With different application objects, frequencies, powers, and application environments, there are various forms of connectors. Let's study the characteristics and application scope of steel wire braided rubber sheathed connector together today.
Introduction of cable connector
Connectors are an indispensable part of electronic equipment. If you observe the path of current flow, you will always find one or more connectors. But no matter what kind of connector, it is necessary to ensure that the current flows smoothly, continuously and reliably.
Connectors are not limited to electric current. In the rapid development of optoelectronic technology, the carrier of signals in optical fiber systems is light. Glass and plastic replace the wires in ordinary circuits, but connectors are also used in optical signal paths They serve the same purpose as circuit connectors.
Product features of wire braided rubber sheath connector
It is suitable for underground coal mines with strong mechanical damage and mechanical shock. The connector has better telescopic performance, smaller bending radius and higher shear strength. The plug can be rotated by 350 ° for easy installation. The amount of expansion is used as the actual length. The actual length of the rubber cable for fixed laying should be 10% longer than the actual design length of the cable tunnel.
Wire braided rubber sheathed connector cable cores
1. Power trunk cable, generally choose 4-core cable, three main core wires and one ground core wire
2. The cables supplying power to the mining machinery should be increased in accordance with the control method of the specific production machinery and the requirements of the signal system.
3. The core wire of the special communication cable should be selected according to the actual requirements of the communication, signal and control system, and a certain number of spare wires must be reserved.
4. Except for the grounding wire of the cable, it should not be used for other purposes.
Application scope of steel wire braided rubber connector
It is allowed to be used in coal mine shafts with explosive dangerous gases and electric dust in the air. The design standard of LCYVB mining 4-core signal M12 connector is IEC 61076-2-101, which is mainly developed and designed for factory automation sensors and actuators. It is widely used in sensors, robots, motors, packaging and transmission systems, outdoor LED modules. , rail transit, field bus port, ship radar and navigation system, machine new energy signal control and other application areas.
KEFA connector product design considers a variety of harsh environments, covering a variety of climate and occasion application requirements, such as high and low temperature resistance, hydrolysis resistance, oil resistance, corrosion resistance, UV resistance, bending resistance, abrasion resistance, plug resistance and other performance requirements.
If this article is helpful to you, please forward to more people in need.