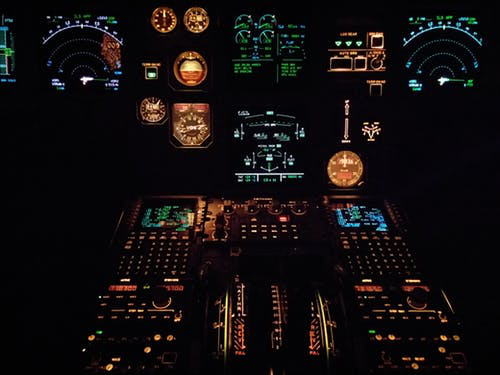 Aviation plugs are also called aviation plugs (sockets). They are mostly used in aircrafts and in military, railway, power and other industries. The aerospace shell is usually made of aluminum alloy, stainless steel, nickel-plated, copper and other materials, which is durable and reliable.
Many newbies or newcomers who are new to the industry will encounter many problems when operating the aviation plug connector. Here are some guidelines for using the aviation plug connector to help everyone be handy when using it.
When everyone receives the aviation plug connector, we must carefully observe the outer packaging to see if there is obvious damage, and also to see if the connector itself will be damaged and so on. Be sure to ensure that the connectors you see are intact, so as not to affect our use of connected machines.
When the aviation plug connector is not in use for the time being, do not place the aviation plug connector at random, especially in a place where there is sunlight. In this way, if you forget to place it, the aviation plug connector will have quality due to prolonged sunlight exposure. Damage affects its use and even security accidents. Therefore, we must carefully remember the place where the connector can be stored, and we must not inadvertently cause a safety accident.
Do not place the aviation plug connector in a high temperature place. Continuous high temperature or high humidity temperature will damage the aviation plug connector, especially in the environment with chemicals. The aviation plug connector will be corroded, so the outer metal protective layer loses its protective effect, causing damage to the current line. Without the normal conductive function, the aviation plug becomes a waste.
When you need to move the aviation plug connector, don't panic, be careful. Avoid contacting hard plugs with hard objects and causing damage to the connectors, and you do not place them under heavy objects to avoid damaging the connectors.
The aviation plug connector also has a good enemy, that is, grease-like objects. During storage or use, if it comes in contact with grease-based items, the connector will lose its original effectiveness and become an obstacle affecting our work.
Although these things are minor things in life, we must not ignore them and fail to make a big mistake.
Manual for the correct method
When inserting the aviation plug into the jack of the plug-in connector, you should be sure to observe whether the lock is engaged. When repairing the waterproof plug-in connector, you pay special attention not to allow oil and water to enter the jack, otherwise, it must be washed and dried Before you can reconnect. The correct operation method of aviation plug is introduced as follows:
Proper use of circuit detection instruments:
1. When using various circuit detection instruments, you should first understand their working principles and conditions of use. Unreasonable use is strictly prohibited.
2. Before measuring, please confirm whether the testing instrument you are using is normal.
3. When measuring voltage and current, select an appropriate measurement range to avoid damaging the meter.
4. It is strictly forbidden to measure the voltage in the current and resistance files.
Bundle harnesses and wires properly:
1. Avoid hard bending or hard bending of the wiring harness;
2. Keep away from moving parts as far as possible to prevent breaking and abrasion;
3. Avoid friction with sharp metal edges and corners;
4. Try to stay away from oil and water;
5. As far as possible away from high temperature parts (such as the engine body).
If the wire or wire harness is found to be worn during the aviation plug, it should be wrapped or replaced immediately, and the wire harness should be fixed in a place where it will not be worn.