THE DEVELOPMENT AND DEFINITION OF TERMINAL BLOCKS
Views: 3490 Author: Site Editor Publish Time: 2021-06-12 Origin: Site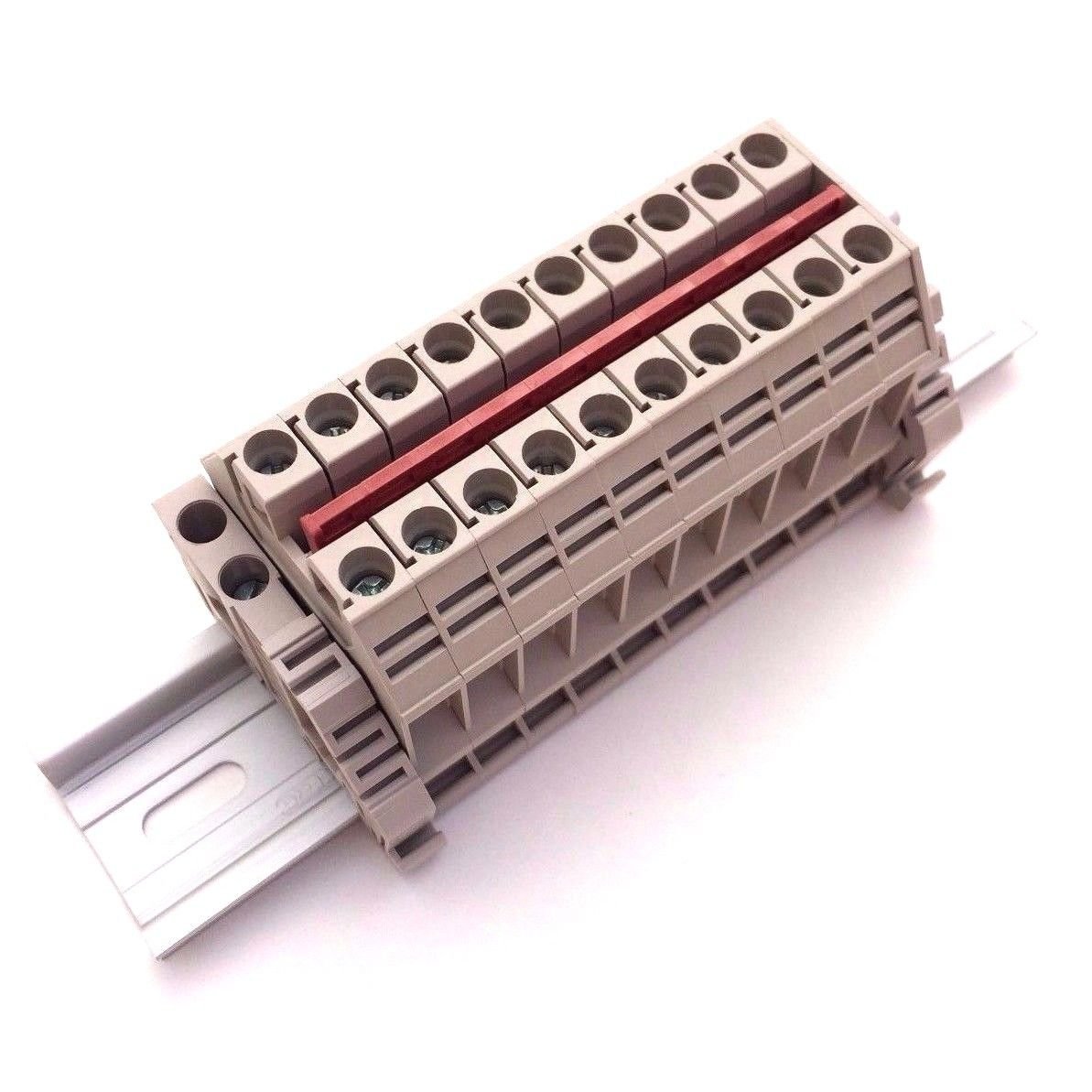 THE DEVELOPMENT AND DEFINITION OF TERMINAL BLOCKS
In the previous article, we learned about the types and application fields of terminal blocks. Today we look at the historical development and definition of terminal blocks.
History of terminal blocks
In 1928, Phoenix Contact invented the world's first modular terminal block. This is the prototype of modern terminals. It is also the first invention patent filed and obtained by Phoenix Contact. Since then, Phoenix Contact has been passionate about innovation, devoted to the development of various connection technologies, and formed a complete electrical interface technology system, many of which have become the industry's application standards.
Definition of terminal blocks
The terminal is used to facilitate the connection of the wires. It is a piece of metal sheet enclosed in an insulating plastic. There are holes at both ends to insert the wires and screws for fastening or loosening. For example, the connection of two wires , you can use terminals to connect them at this time, and they can be disconnected at any time without having to weld or entangle them, which is very convenient and quick.
And it is suitable for a large number of wire interconnections. In the power industry, there are special terminal blocks, terminal boxes, all of which are terminal blocks, single-layer, double-layer, current, voltage, ordinary, breakable, and so on. A certain crimping area is to ensure reliable contact and to ensure sufficient current can be passed.
Analysis of the development of terminal blocks
With the fierce competition in the terminal market, grasping the market development quickly and effectively has become the key to the success of enterprises and decision makers. Market analysis is a scientific and systematic work that directly affects the planning of corporate development strategies, the design of product marketing plans, the formulation of company investment guidelines, and the determination of future development directions. We conducted in-depth research on the cable terminal market and wrote a report to help companies make decisions.
The report describes in detail the market environment of terminal products, the status of market development (including technology, supply and demand, prices, raw materials), market development forecasts (market supply and demand and market development trends in the next five years), and on the basis of analyzing market competition, The investment prospects and investment value of the industry were analyzed (including investment risks, investment environment, investment barriers, investment income, etc.), and our suggestions for investment in cable terminal products were put forward.
The terminal report is mainly based on quantitative analysis. At the same time, it uses statistical charts and other forms to clearly and intuitively display the analysis results. Multi-faceted and multi-angled guarantee the systemicity and integrity of the report content. It provides a decision basis for the development of enterprises and investment in cable terminal products. It also involves terminal connector, cable connector, electrical wire, electrical cable, power cable and so on.
Do you want to know the specific content of this terminal? Welcome to our website for answers.