WHAT DO YOU KNOW ABOUT SCREW-FREE TERMINAL BLOCKS?
Views: 2466 Author: Site Editor Publish Time: 2021-04-09 Origin: Site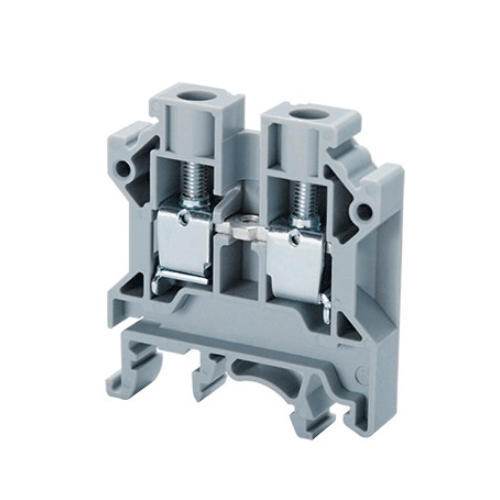 WHAT DO YOU KNOW ABOUT SCREW-FREE TERMINAL BLOCKS?
Through the previous article, we have a general understanding of the terminal block Below we will conduct a detailed analysis through a screw-free terminal block provided by KEFA technology.
KEFA screw-free terminal blocks
The main body of the product
1. The main material of the product is PA66. PA66 has the advantages of fire resistance, flame retardant and high temperature resistance. It is widely used in the electronics industry.
2. In product design, the button design is square and easy to press.
3. The detection hole is widened for easy detection.
4. In terms of design, KEFA uses 5 cylinders.
Each post and pressure plate is designed to prevent the buckle from falling off easily. The product does not loosen between positions during testing and installation.
Product accessories-shrapnel
Our shrapnel is stamped and produced from phosphor bronze. Phosphor bronze is also called bronze, which is to add 3 ~ 5% tin and 0.03 ~ 0.3 phosphorus in copper. It can greatly improve the strength and toughness of copper. It is widely used in the electrical industry.
Production process: matte tin
Matte tin is a coating that has good solderability and is somewhat corrosive. Because it is easy to solder and has good electrical conductivity, it is widely used in electrical and electronic connectors and other accessories that need to be soldered.
Comparison of matte tin and bright tin
1. The matte tin surface is dull and matte. Bright tin surface is bright and beautiful.
2. Matte tin plating has coarser crystals. Adding brightener to bright tin makes the crystals finer and shiny.
3. Fog tin welding is better. Bright solder is poor and prone to tin whiskers.
4. Fog tin has better high temperature resistance, poor bright tin, and is prone to secondary tin melting.
5. The cost of matte tin is higher than that of bright tin.
6. Matte tin is generally used in soldering terminals or SMT parts.
Other product parameters
Based on the above, I believe that everyone should have a general understanding of our products. Here are some detailed product parameters.
Material and plating
Plastic parts: PA66, UL94V-0
Solder pin: Phosphor bronze Matte tin
Electrical performance
Rated voltage: 250V
Rated current: 8A
Contact resistance: 20mΩ
Insulation resistance: 5000MΩ / 1000V
Withstand voltage: AC 1500V / 1 Min
Use wire diameter: 22-16AWG 1.5mm2
Mechanical behavior
Temperature range: -40 ℃ to + 120 ℃
Instant temperature: + 250 ° C for 5 seconds
Stripping length: 8-9mm
Cixi Kefa Electronics Co., Ltd. was established in 1990. It is an electronic component company integrating new product development, large-scale production and brand sales. It specializes in producing terminal blocks, electronic connectors and precision molds. In order to continuously improve the quality and enhance the KEFA brand, we have introduced high-end manufacturing and processing equipment from Germany, Japan, and Taiwan for mold manufacturing, injection molding and precision stamping. All departments uniformly promote information management, optimize operations, improve efficiency, and make products more competitive. Our aim is to be an international leader and a world-renowned leader in terminal blocks!