WHAT IS THE DIFFERENCE BETWEEN AN AVIATION PLUG AND AN AVIATION SOCKET?
Views: 5787 Author: Site Editor Publish Time: 2020-06-08 Origin: Site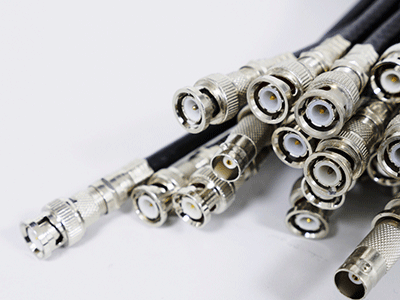 Aviation plugs and socket are widely used in various electrical circuits and play a role in connecting or disconnecting circuits. Do you know how to distinguish aviation plugs from aviation plugs? Let us look at the difference between them.
What is an aviation plug
Aviation plugs are used for insertion. It works automatically and can be inserted. Of course, it can be pulled out. Aviation socket type is used for insertion, and is generally not fixed on the chassis or circuit board; Aviation plug is also called military plug, cable connector. The number of cores is different and the size varies. But basically they are metal housings, and the plugs and sockets have screw clasps. When connected, they can be fixed and secured without falling off.
It is used on aircraft and named. It is widely used in navigation, aerospace, power and other fields. The housing material is usually made of a rugged magnesium aluminum alloy. Sockets and plugs are complementary, the difference is that one is the main part and the other is the accessory.
What is an aviation socket
Aviation plugs are called aviation plugs, connectors, aviation plugs, etc. Their main function is easy connection, mainly for transmitting signals and connecting power. The connection methods are push-pull self-locking and threaded screw connection, the protection levels are: IP44 IP55 IP65 IP67 IP68 IP69. The higher the protection level, the better the waterproof performance. It is generally used in various communication equipment and instruments.
The main parameters of aviation plugs and sockets include insulation resistance, withstand voltage, flammability, mechanical life, number of contact pairs and pinholes, vibration impact, connection methods, shape and installation methods, and environmental parameters (such as temperature, humidity, air pressure, corrosion Etc.), screw connection, puncture connection and termination.
How to choose aviation plug
The aviation plug and socket is a component used to connect electrical circuits in aviation equipment. The selection of the aviation plug and socket requires prior consideration of the electrical parameters of the plug itself. Therefore, the correct selection and use of an appropriate aviation plug and socket are required to ensure the reliability of the circuit.
There are many types of aviation plugs and a wide range of applications. Therefore, the correct selection of aviation plugs is also an important aspect of improving the reliability of aviation plugs. Only through the joint efforts of the manufacturer and the user can the functions of the aviation plug be maximized.
There are different classification methods for aviation plugs. According to the frequency, there are high-frequency aviation plugs and low-frequency aviation plugs; according to the shape, there are circular connectors, and according to their uses: aviation plugs for cabinets, aviation plugs for audio equipment, aviation plugs for power supplies, aviation plugs for special purposes, etc.
Follow us to learn more about terminal connector, cable connector, electrical wire, electrical cable, power cable.